The driver's side oil leak has gotten worse since reassembling the engine, and to not feel left out the coolant lines started to seep as well.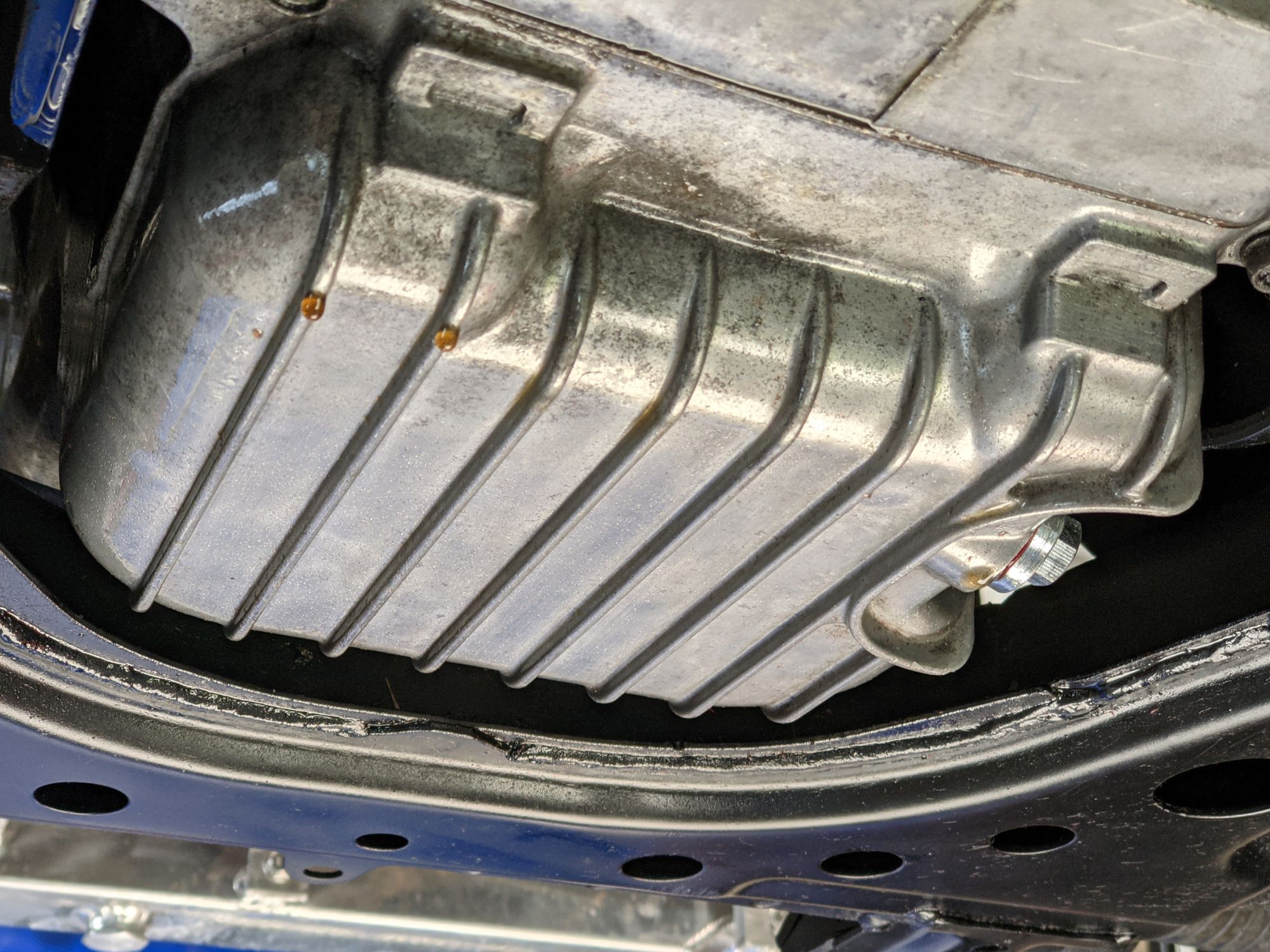 Top suspect for the oil leak is the turbo-side seal on the turbo's oil return line.
Important information for this upgrade involves the stock lines sizes, which was nicely detailed out on the Mazdaspeed forum (link):
IHI VJ35 RBH5H
Coolant: M12-1.25
Oil Feed: M10-1.50
Oil Return flange: M6-1.00
Flanged, with 13mm bore, 2 6x1 bolts at approx 40mm center to center
Sealant used on the fittings' threads and on the oil return line gaskets.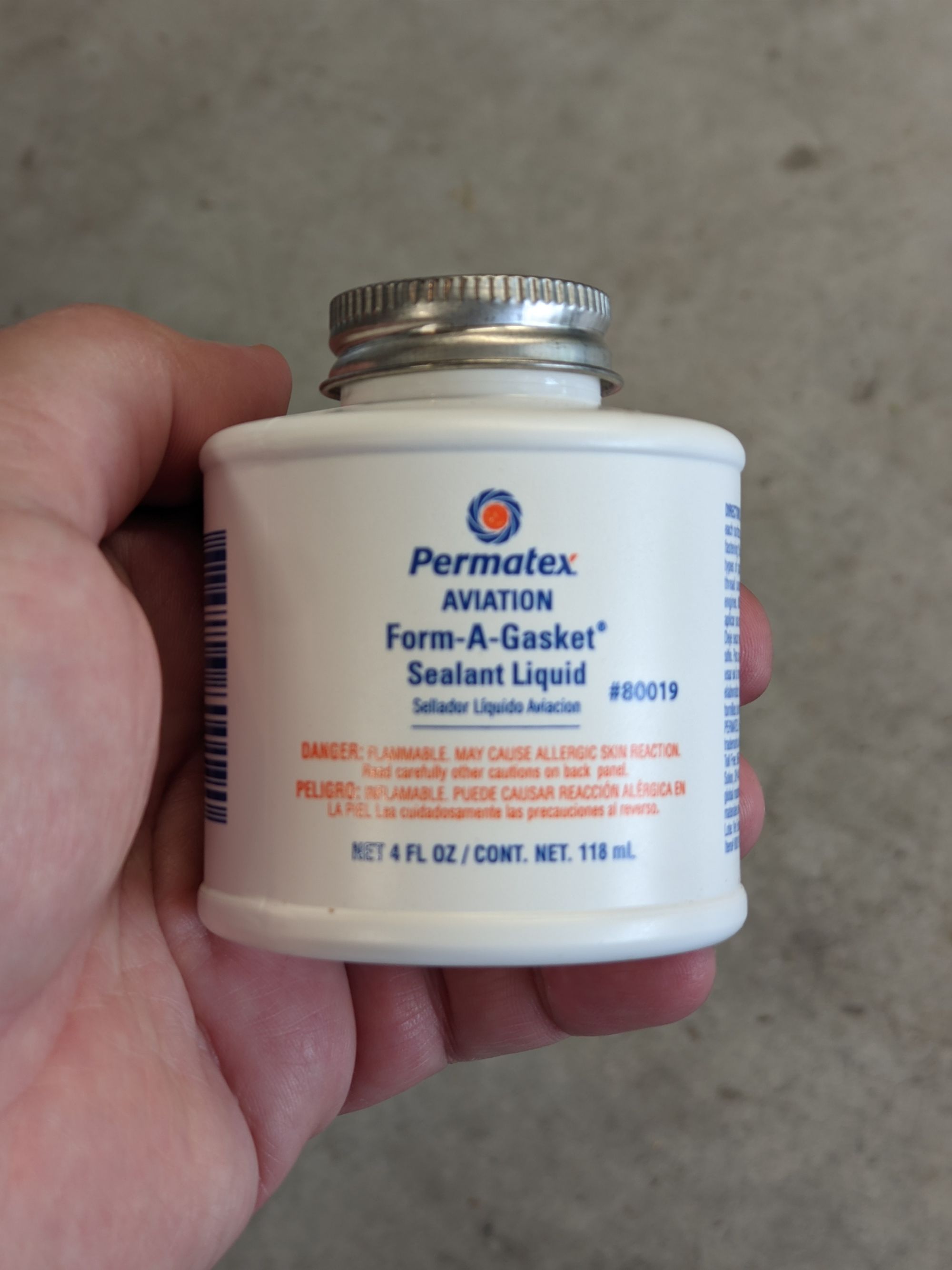 Parts List
Oil supply line
Pro-Flo 200 Series Stainless Steel Braided Hose -04 AN (Jegs 555-100901)
90° Max Flow Swivel Hose End -4 AN (Jegs 555-110020), quantity 2
AN to Metric Adapter Fitting [-4 AN Male to 10mm x 1.5 Male, Black] (Jegs 555-101304)
304 Stainless Steel Single Ear Pinch Clamp, 15.3mm (Amazon)
Coolant supply line
-6AN Push-Loc Hose Black (Jegs 555-102010)
45° Push-Loc Hose End -6AN (Jegs 555-110061)
Coolant return line
-6AN Push-Loc Hose Black (Jegs 555-102010)
90° -6AN Female to -6AN Male Union (Jegs 555-110892)
90° Push-Loc Hose End -6 AN (Jegs 555-110071), quantity 2
AN to Metric Adapter Fitting [-6 AN Male to 12mm x 1.25 Male, Black] (Jegs 555-108345)
Heat shielding for all three
Design Engineering 010473 Fire Sleeve and Tape Kit , 0.75" x 3' (Amazon)
Tools
Nylon Vise Jaws 4" wide for AN Hose Ends (Jegs 555-80544)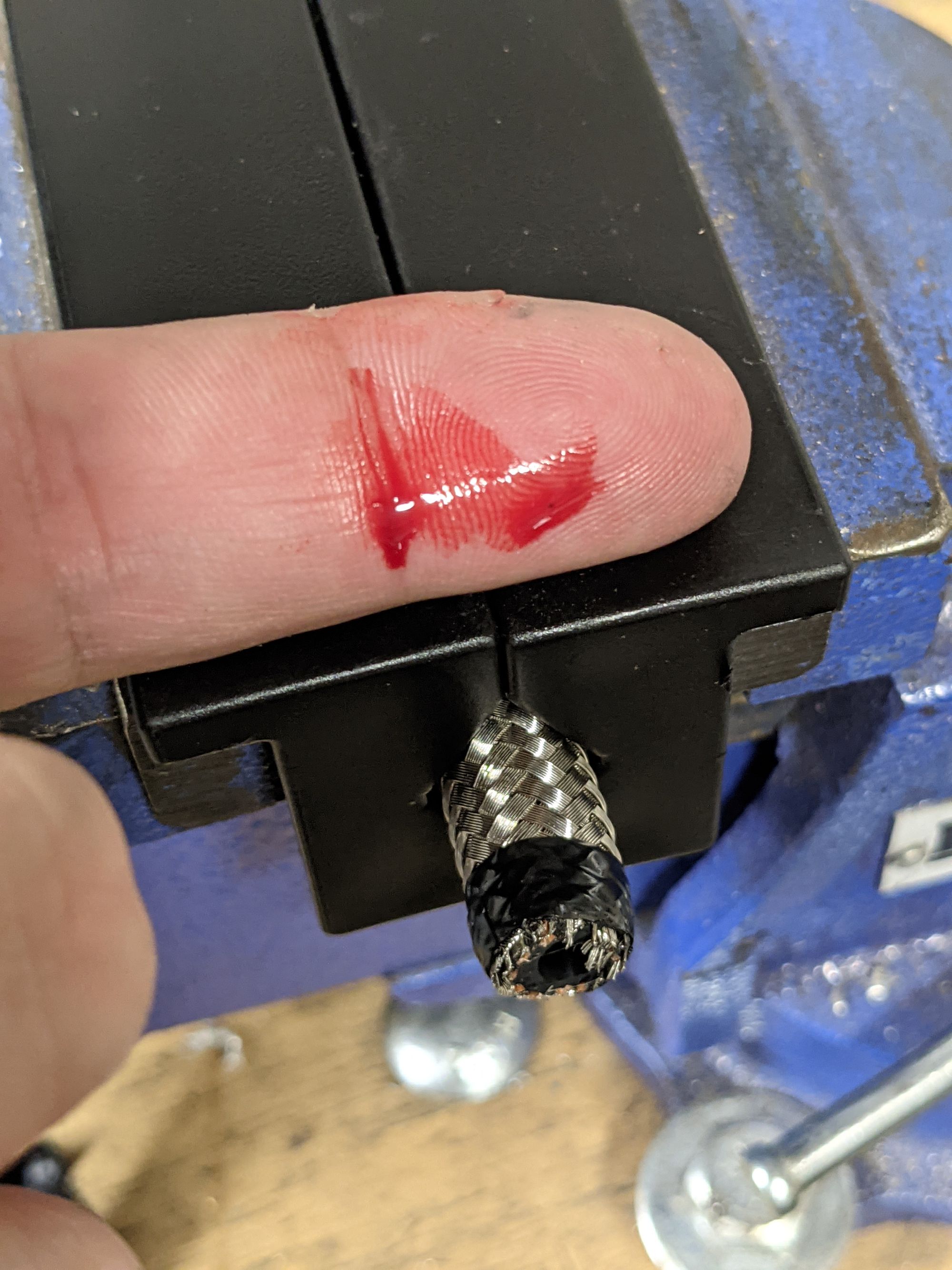 Installed: