The Exocet chassis provides a great deal of flexibility when it comes to mounting components and running the necessary wiring & plumbing.
Intake parts list
See update: MAF bracket broke and Stock MAF delete
For the turbo inlet, I used a 2.25" to 2.75" 90 degree silicone elbow to aim the MAF straight down to just in front of the steering rack. For stability, I tweaked the stock MAF brace to be straight and bolted it to the rightmost oil pump bolt, where the power steering pump bracket was originally.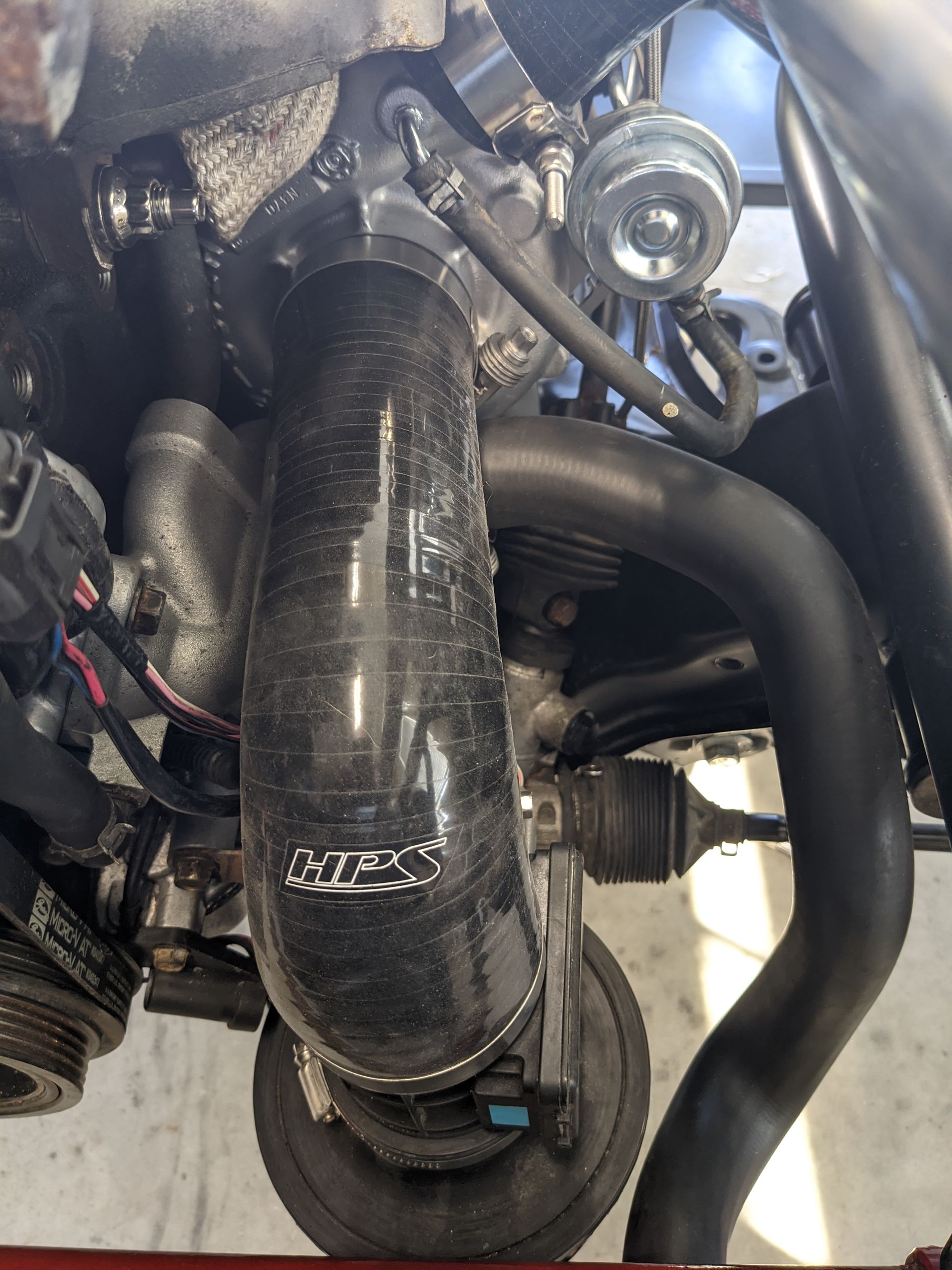 Intercooler parts list
Here I went for the largest intercooler I could reasonably see the 16G turbo needing while keeping the piping short by taking advantage of going up and over the radiator with the intercooler piping.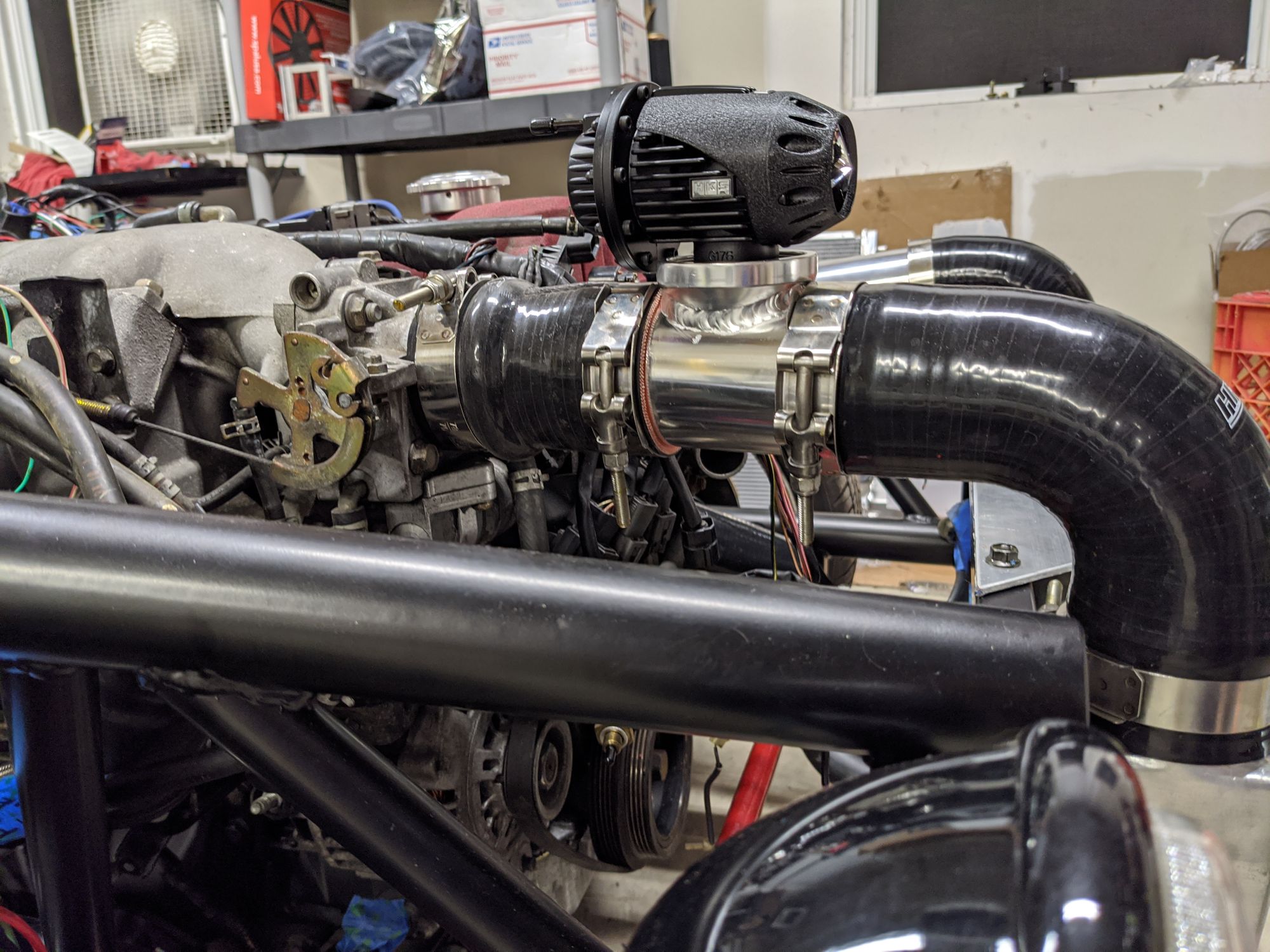 Cooling parts list