Tuning the new motor caused me to realize I'm seeing significant boost creep, upwards of 16psi with no boost control. At the same time, the stock MSM 265cc fuel injectors simply can't keep up and the AFRs are rising to unsafe levels at 14+psi.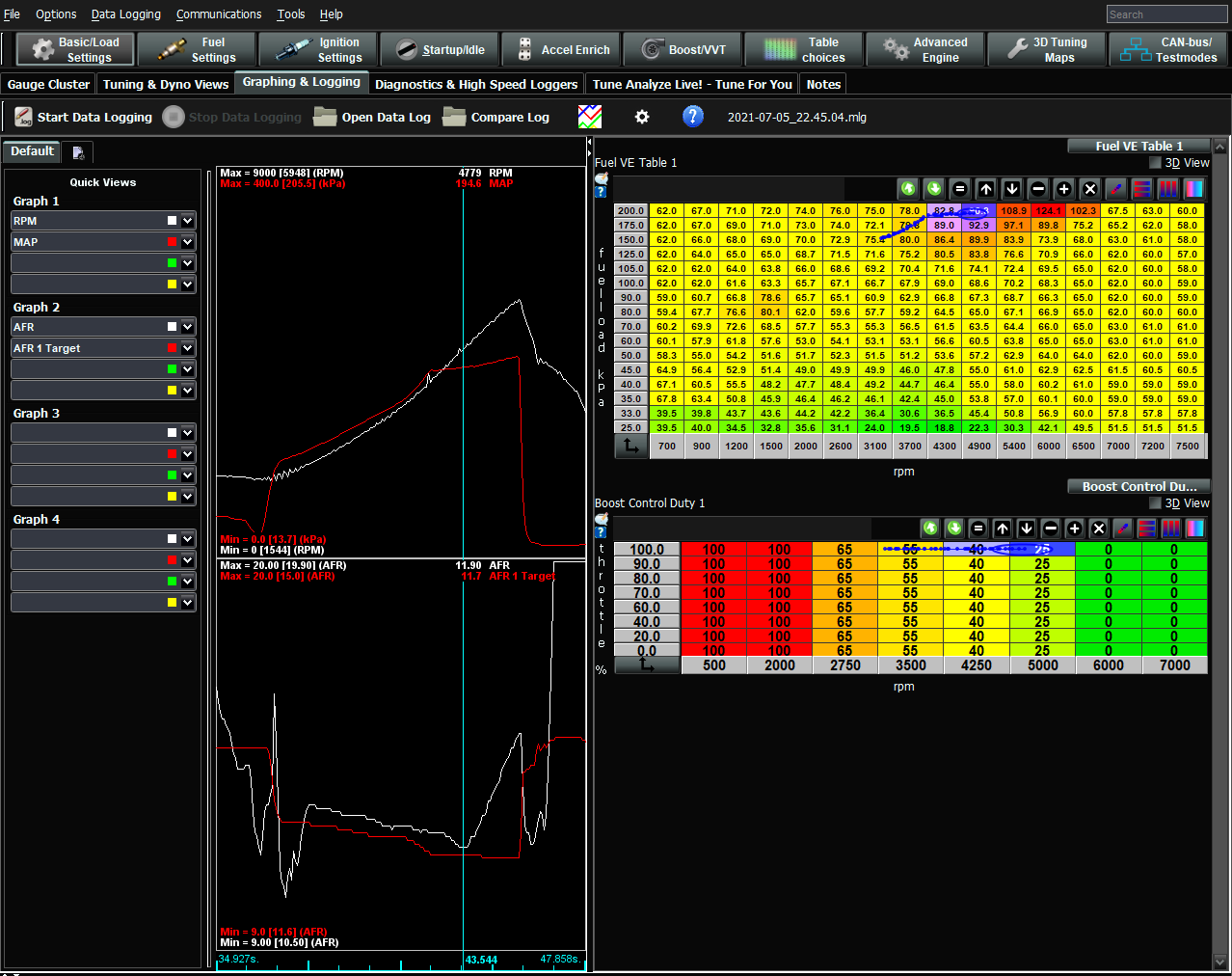 To resolve this, I'm doing a full refresh of the fueling system. I'll still retain the -6AN fuel supply line to the fuel rail, as supplied by a kit from Exomotive.
Fuel pump
I decided to go with a Deatschwerks DW300 in-tank stock replacement pump, which came with a replacement hose and intake sock.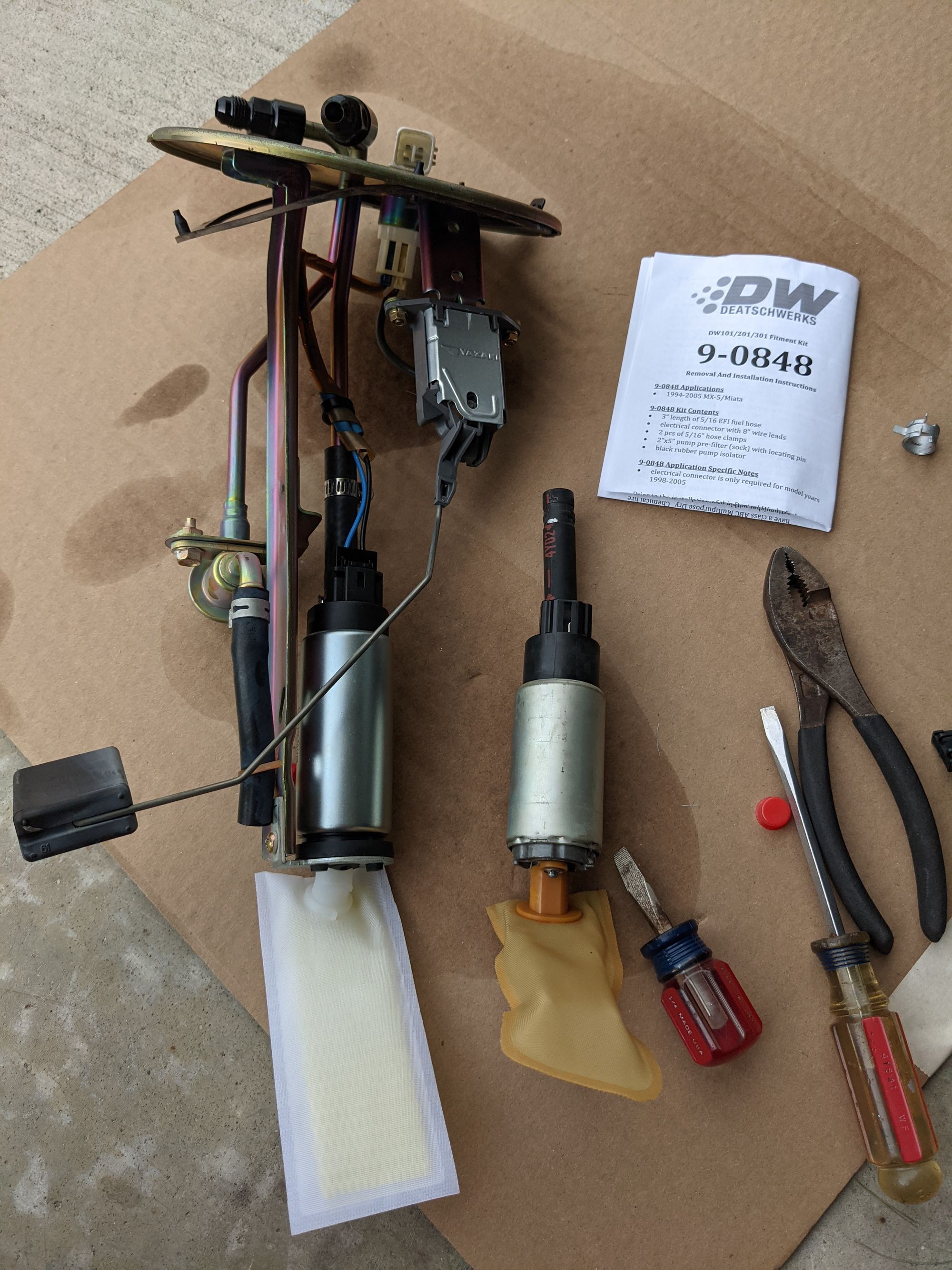 Intake manifold, throttle body
Next is the fuel injectors, technically, but I did take a "while I'm at it" detour and installed a Skunk2 intake manifold and throttle body which I found for sale used (never opened) locally.
The new manifold did create a bit of a problem for the intercooler piping routing, in that the throttle body moved outward towards the passenger tire (which was a good thing) and lower to the ground (which was a bad thing.)
But, by rearranging the coolant overflow bottle to be on the driver's side of the radiator and careful mounting of the intercooler hoses, it all still fit together.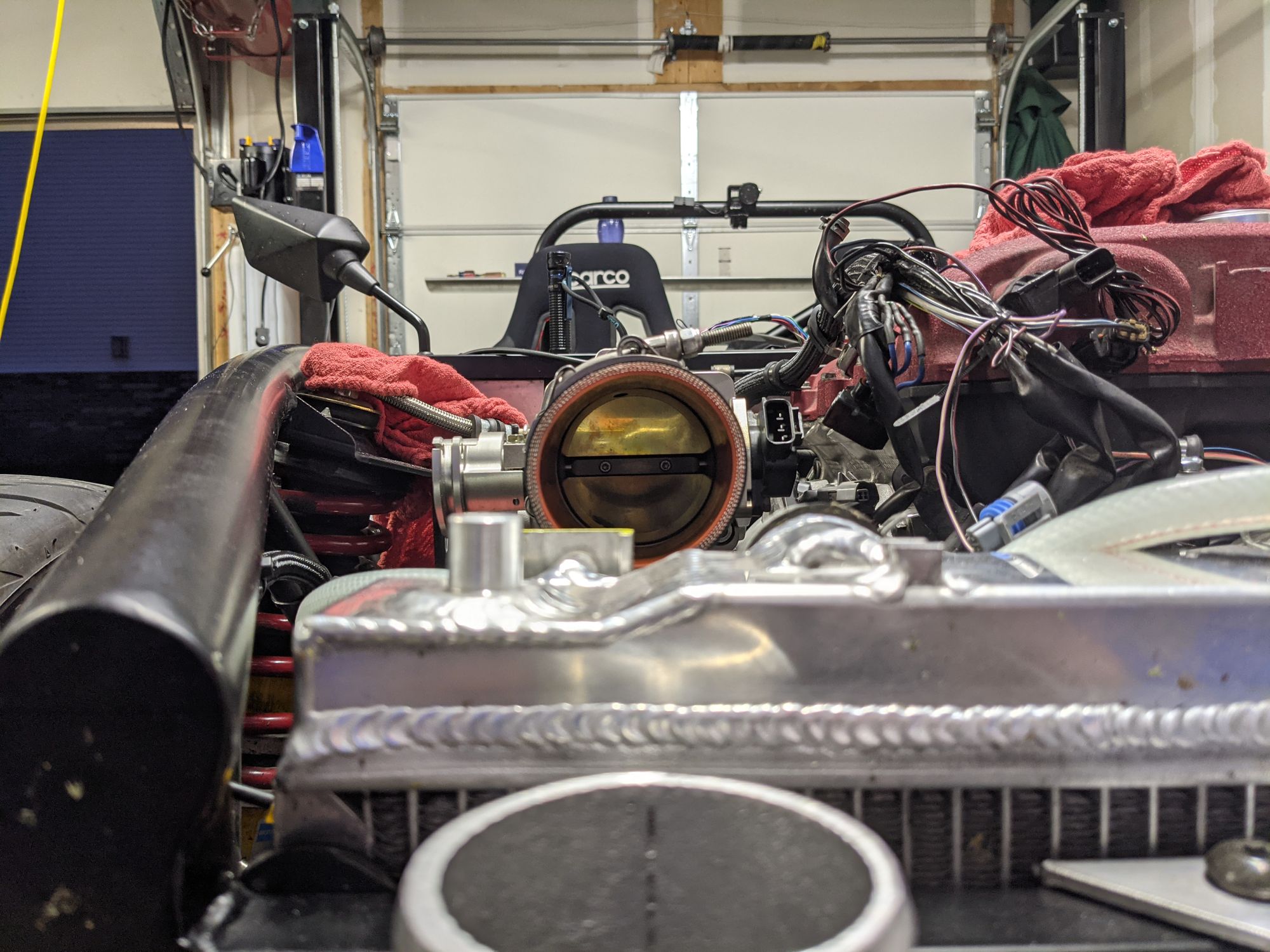 Injectors, rail
Once everything was up and working on the Skunk2 hardware but still stock injectors, it was time for the fuel rail and injectors to go in. I rerouted and shorted all of the wiring, as well as directly crimped on the new fuel injector clips (I did not use an adapter harness or pigtail).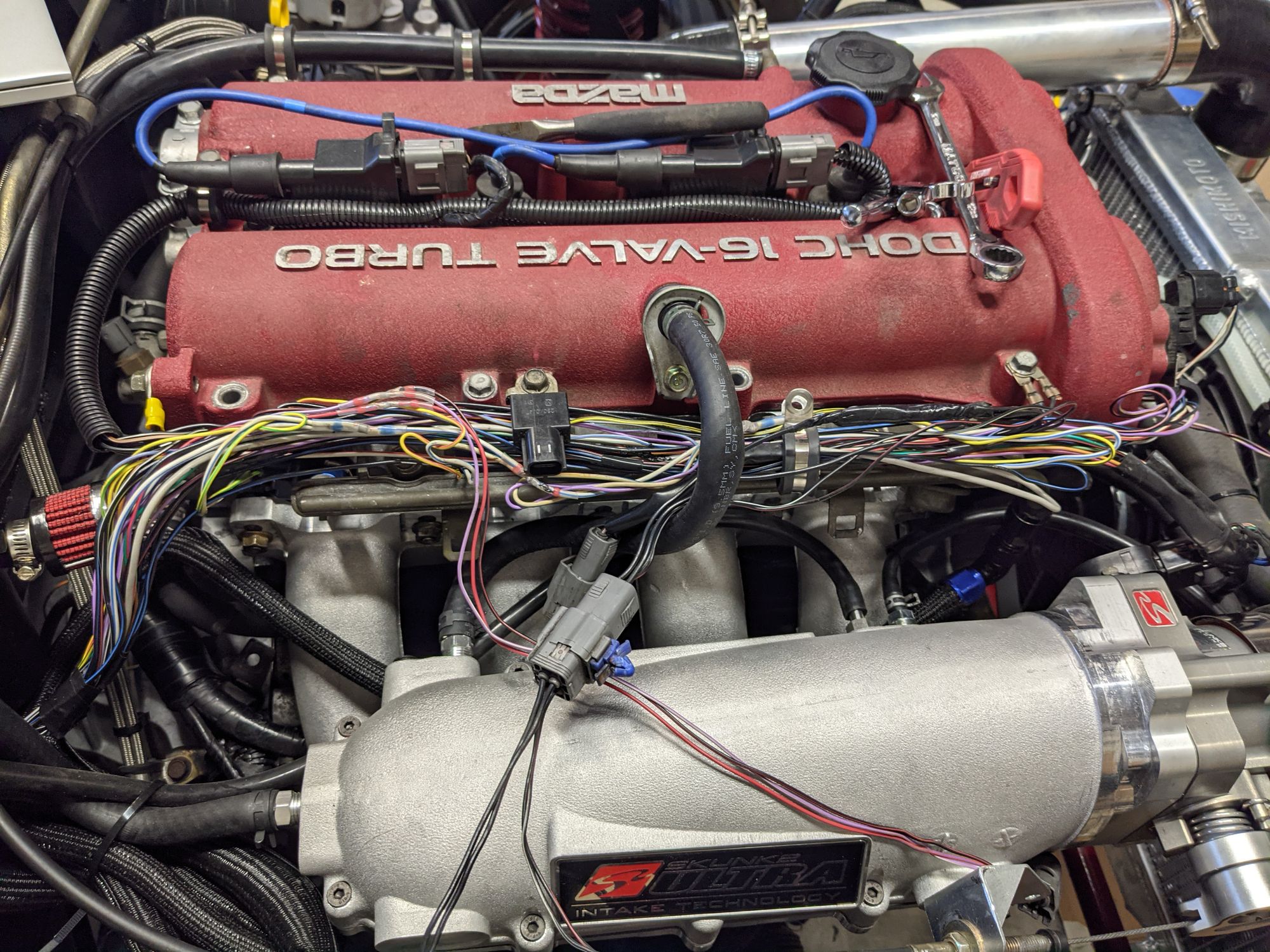 Results speak for themselves, now with 18psi and an 11.6 AFR.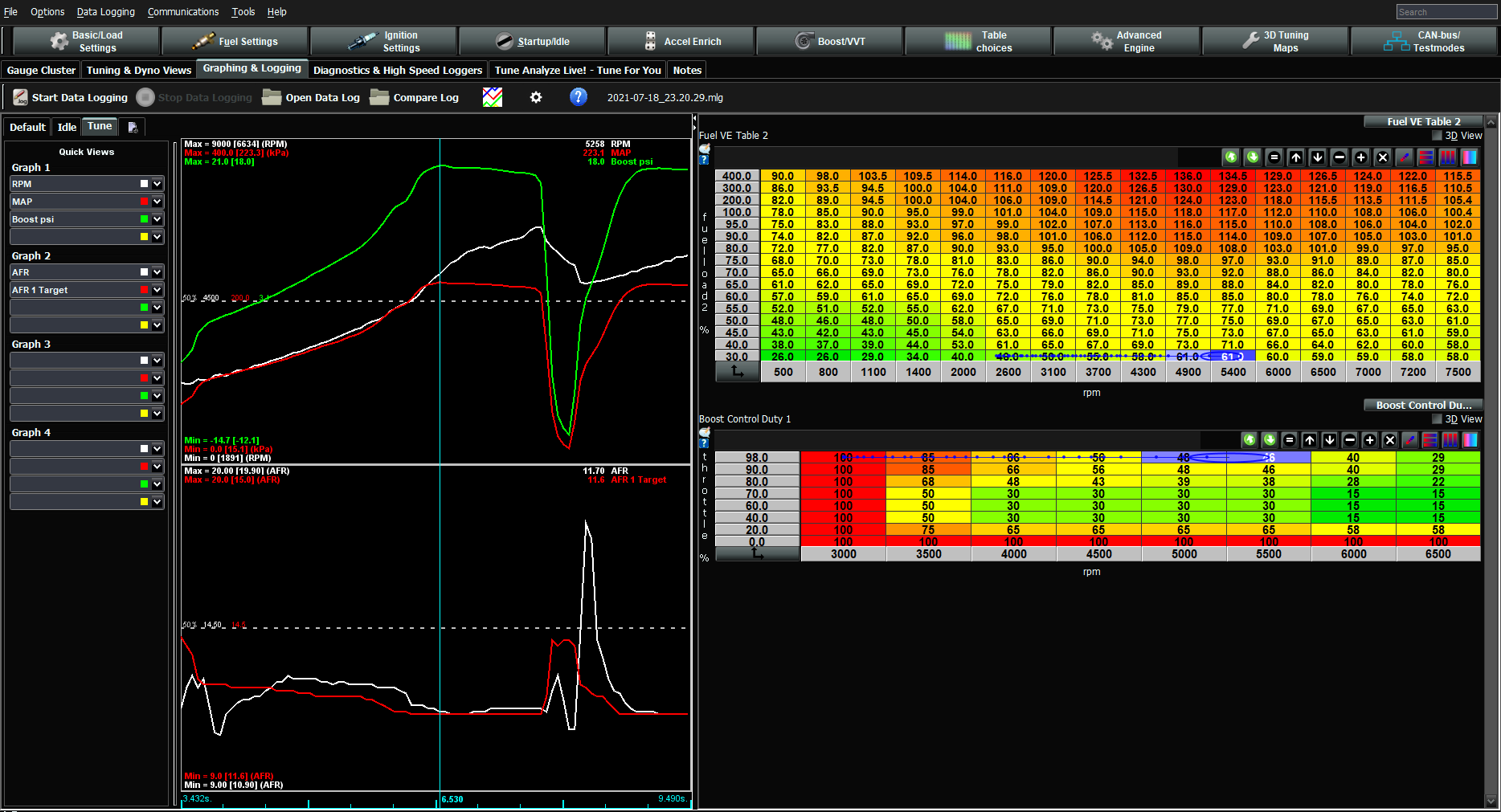 Parts list:
Deatschwerks DW300 fuel pump
Existing -6AN fuel line
Skunk2 Ultra intake manifold and throttle body
Radium Engineering fuel rail and fuel damper
Injector Dynamics 1050x fuel injectors