The OEM exhaust fit, though not very well.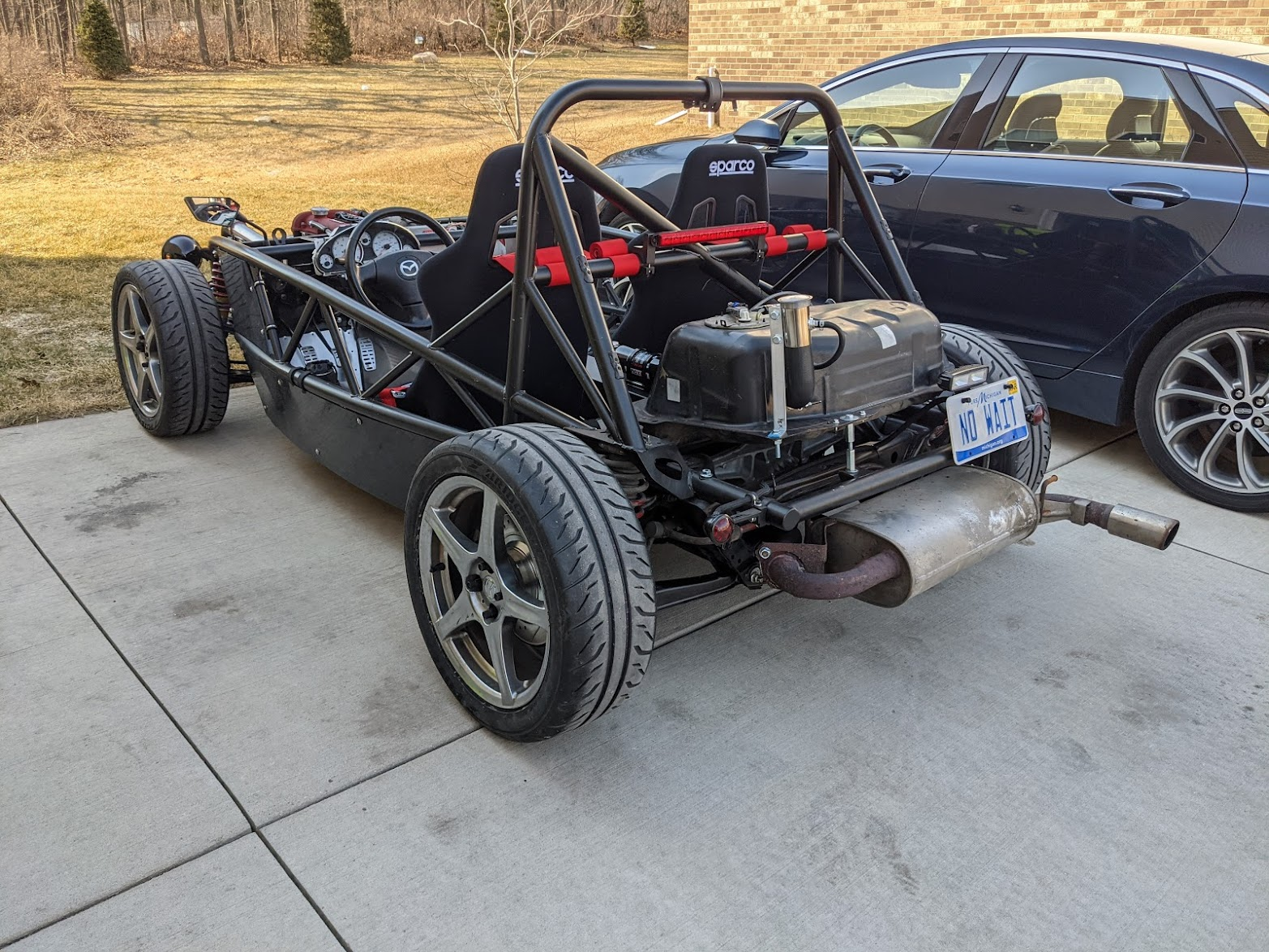 The Flyin' Miata Mazdaspeed cat-back exhaust has a better design which involves fewer bends, more clearance from the Exocet frame, and tucked tighter to the rear of the vehicle.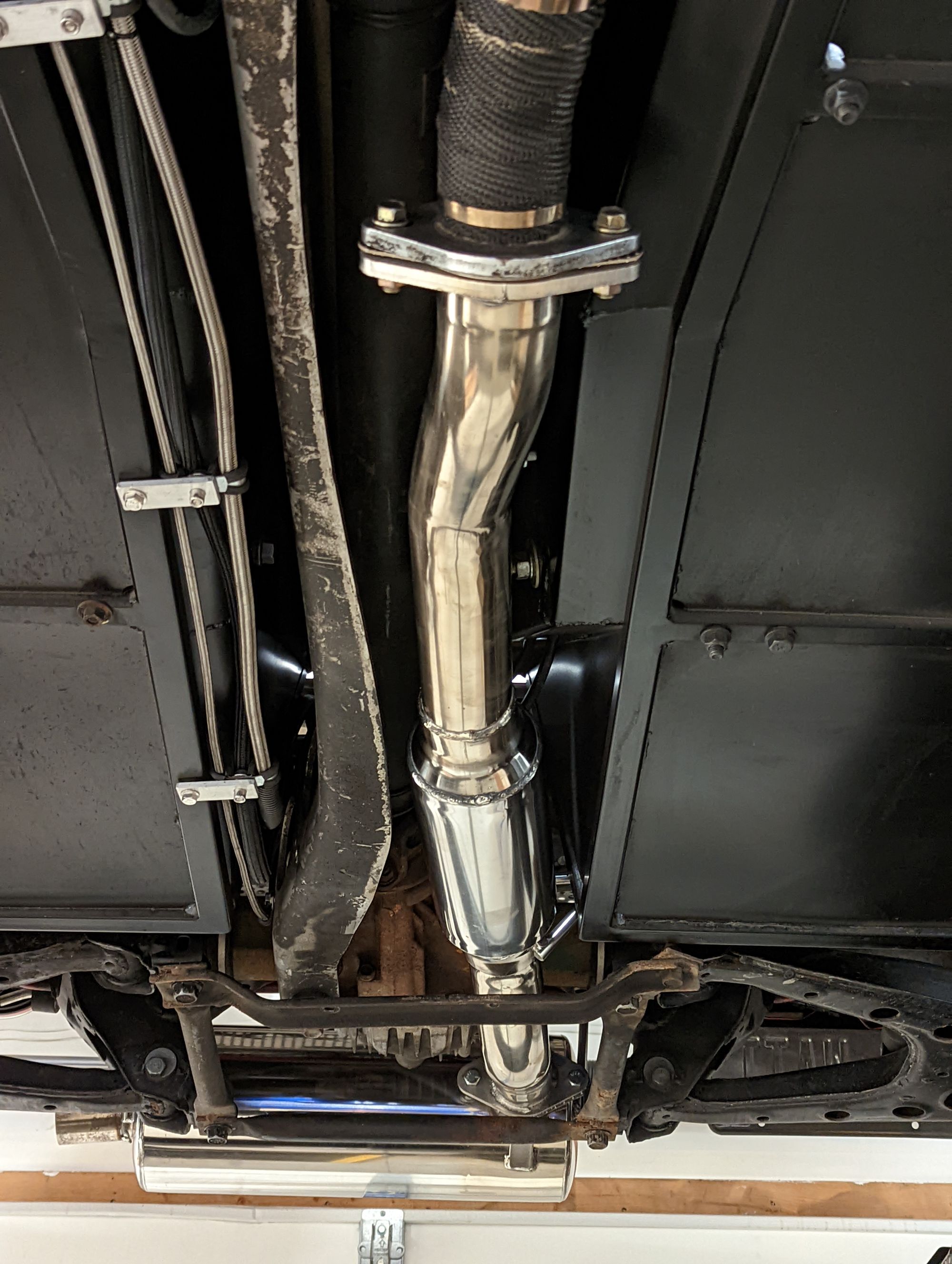 Cutting off the rear passenger exhaust hanger is required because there's no car back there.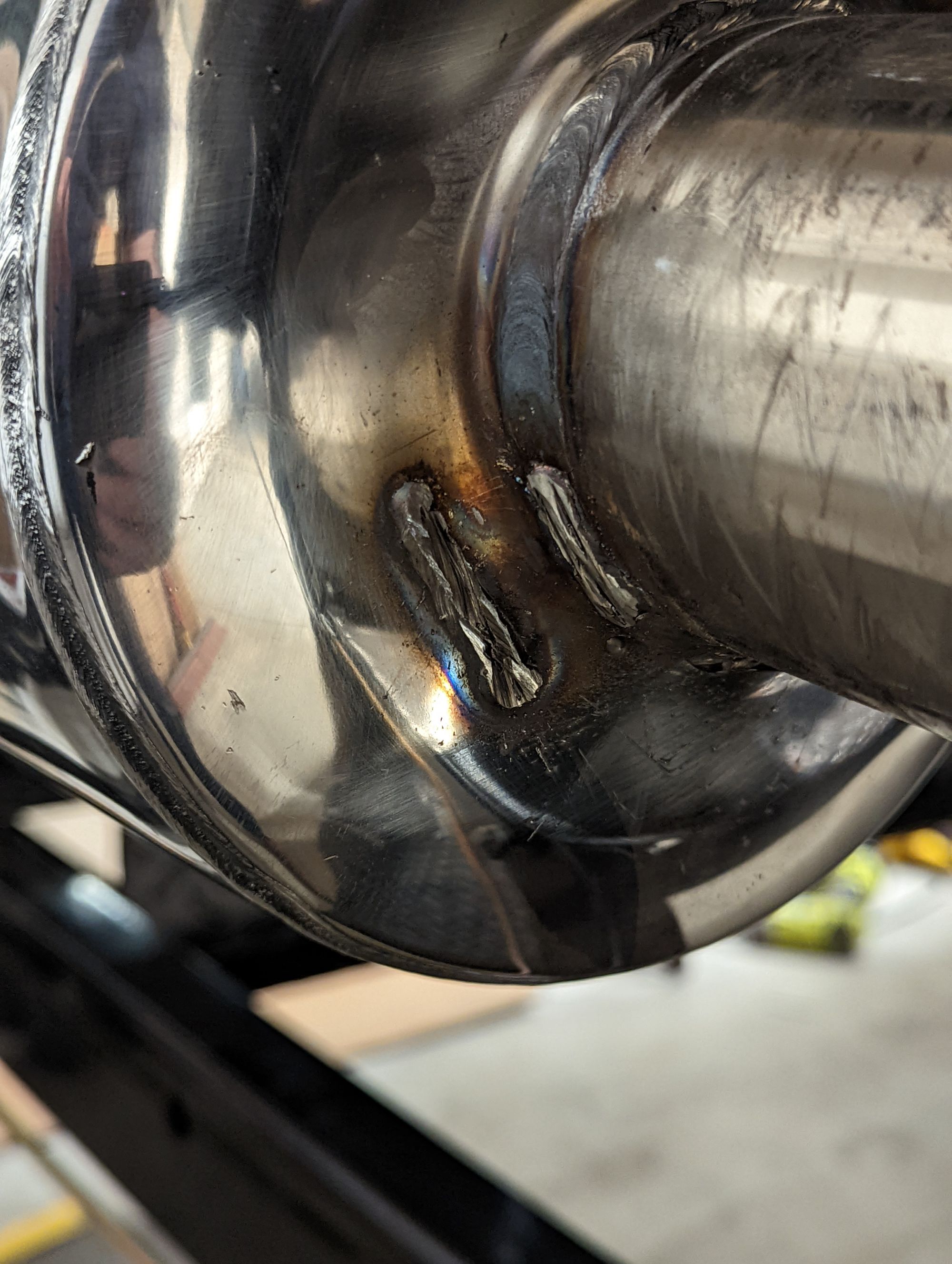 On my to-do list is shortening the exhaust tip to be side-exit.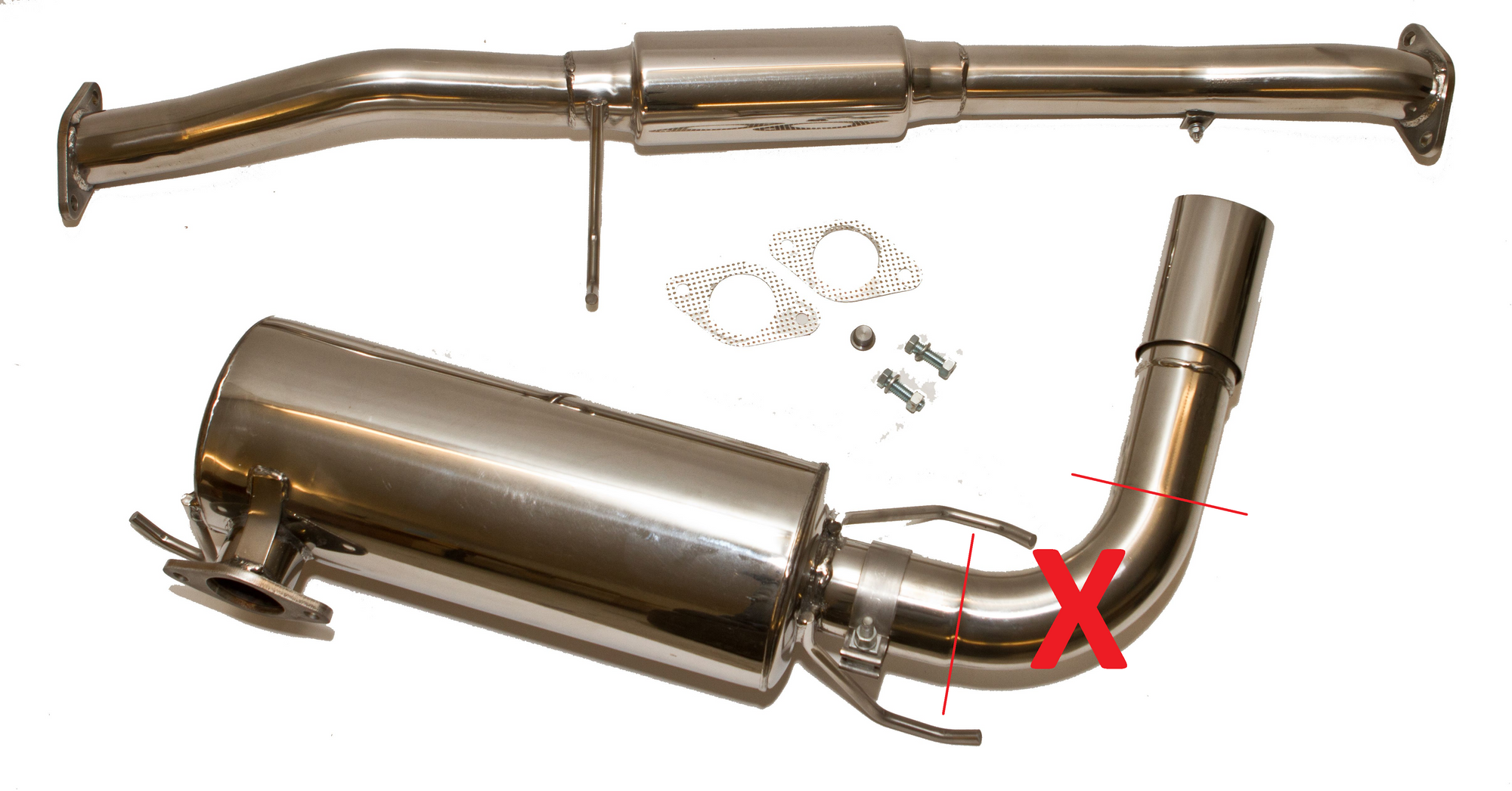 In the meantime I have a downturn installed.