Seeing as you're paying for a premium racing oil pump from Boundary, you'd like to think that a premium (read: OEM) front main seal is what comes preinstalled in said pump. Sadly, you'd be mistaken.
The front main has been leaking since pretty much the instant I got the engine back together again this spring and fired it up, and I finally got around to replacing the included off-brand seal with an OEM seal.
What's fairly alarming is that the seal came out with practically zero effort. You can see from the picture below that no mutilation was required as the seal came out whole. In fact, the seal was physically loose when I touched it for the first time with the pick. Kinda scary.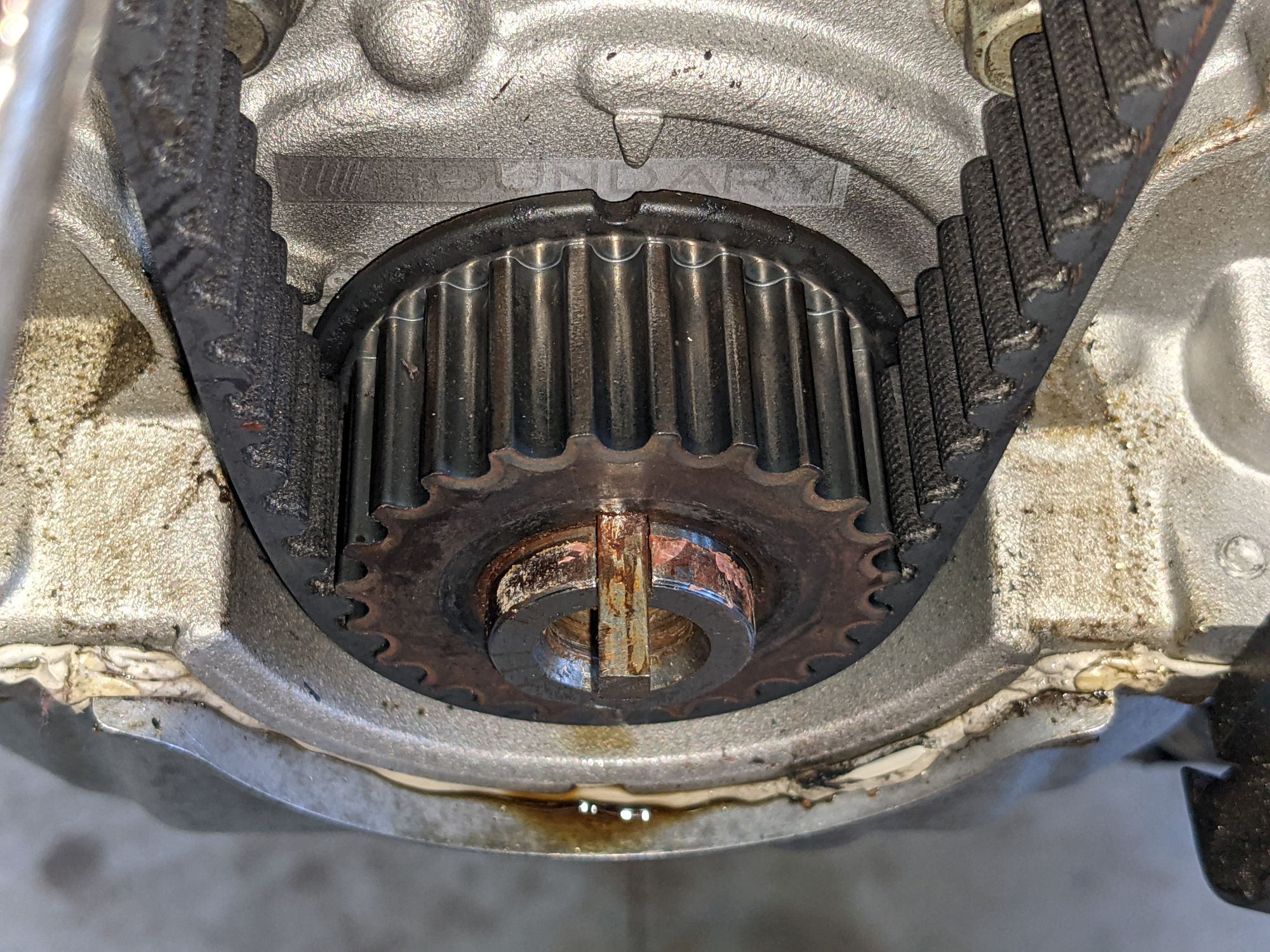 And, once again, the proper tools for installing the correct seal were worth their weight in gold.